Earn Money With The UpDog Affiliate Program
Earn Up To $125 Per Qualifying Signup!
A dedicated team of Affiliate specialists is available to assist you with our affiliate program. There is absolutely no cost to you to be an UpDog Affiliate, and the earning potential is substantial!
Signups per month:
1-5 ……………..$50 /signup
6-10 ……………..$75 /signup
11-20 ……………..$100 /signup
21+ ……………..$125 /signup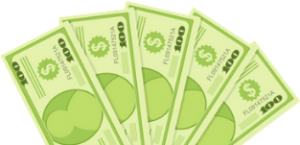 Let's do the math…
If you send us 21 signups in any month, you will get
$125 x 21 =
$2,625
How Does The Affiliate Marketing Program Actually Work?
Utilizing our tools to create custom coupon codes and tracking links, you acquire new signups for UpDog services and then receive a commission of up to $125 per qualifying signup! As you can see, our small business online marketing affiliate program is an easy way of making some extra cash.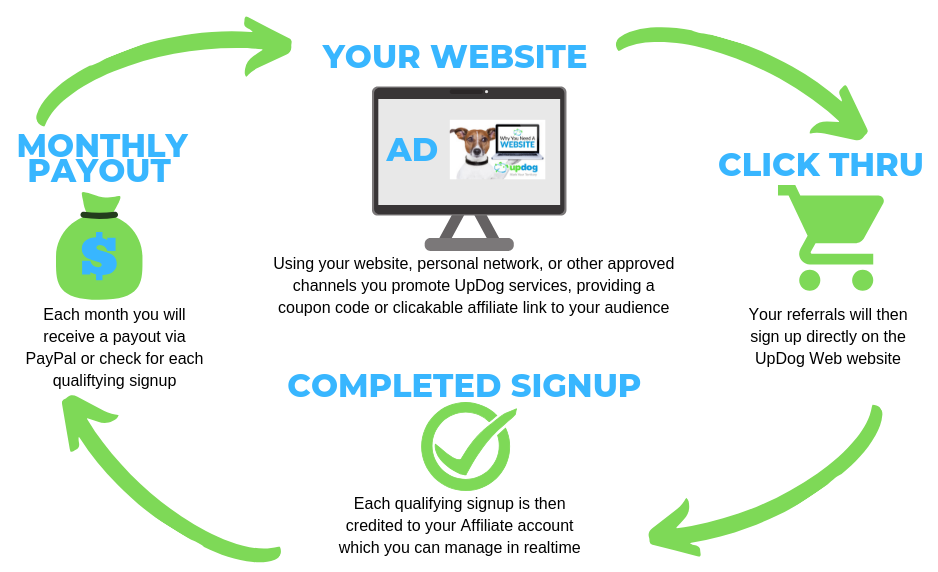 Sign Up And Start Making Money Today!