We Are Your Pack Leaders!
When you visit an UpDog store, you will be pleasantly pleased by the number of super friendly and eager to please members of our K9 Unit that are available to assist with your marketing needs.  We understand the power of relationships and trust.  We are enthusiastic about everything we do and are completely dedicated to your success.
Let UpDog be your marketing department.  We love small businesses and love helping them grow. We will provide you with a comprehensive approach to marketing and branding that you simply cannot find anywhere else in the Inland Empire.
Our Leadership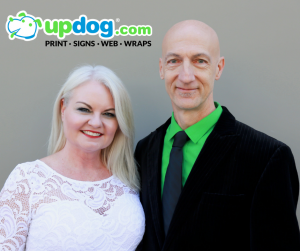 Our pack is led by Stan and Kacy Carlsen, who are long-time residents and business owners from Grand Terrace, CA. They started their web and print businesses in the '90s, eventually merging them in 2010 to form UpDog Media, LLC, headquartered in Redlands, CA, to provide a simple single-source solution for branding and marketing services for businesses of all sizes. With over 30 years of business ownership and customer service experience, they know how to get a business on the map!
"We understand what business owners need when it comes to their brand and achieving their marketing objectives. We will go above and beyond to extend our business expertise to our customers and utilize a talented creative team to develop innovative and fresh ideas geared toward helping you Mark Your Territory." ~ Kacy Carlsen
Our TopDog, Kacy Carlsen has built and marketed thousands of businesses over the past twenty years through digital marketing. An entrepreneur since age 19 and a multi-business owner, she understands the needs of small businesses and the value of relationships. She is a staple in the community and serves on the board of many organizations and charities.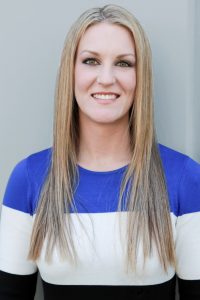 Alissa Hughes
Creative Consultant Manager
Designer Dog
Meet Our K9 Unit Mascot, Spike!
Spike is at our store every day, stop by and visit!