Build a Successful Online Presence & Establish Your Brand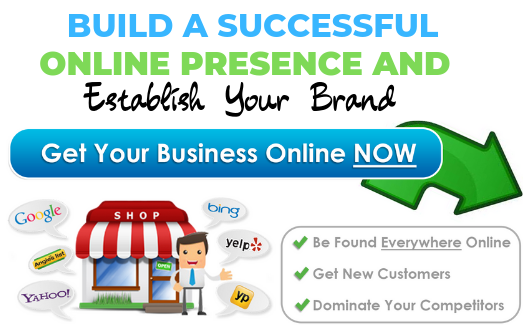 Building an online presence and establishing your brand can really make a huge difference if done correctly. A well organized and professionally designed website will give you an edge over your competition and contribute greatly to establishing your brand, both globally and locally. UpDog will work closely with you to create a website that is professional, easy-to-use, and fully represents your vision and your brand. And we will help you leverage the power and influence of Internet resources such as websites, blogs, and social networks to increase your online presence and promote your brand.
What we offer:
A company website is an absolute requirement in today's business world. Not only does it add to your credibility, but it will also enable potential clients worldwide to learn about your brand. Your visitor's first impression is paramount in an online world where everything happens at the speed of a mouse click. Let UpDog help you build a first impression that wins customers. UpDog's mission is to develop impressive websites that turn visitors into customers. We create appealing, fully functional, and user-friendly websites that integrate your company logo, identity, and corporate color profile to help establish and promote your brand. Our websites are truly unique because we consider your brand, your business, your target audience, and more importantly, your vision.
Our services include:
Web Development:
Programming (PHP, CGI, AJAX, Java)
Database development and integration
Content Management Systems
Open source customization
Shopping cart integration
Website Design:
Website design (graphics, layout)
Banner ad design
Multimedia development
Print media design
Getting your new website up and running is simply not enough for establishing a successful online presence. A lot of work needs to be done behind the curtains to propel your website to the top of all popular search engines. This kind of work requires time as well as expertise and knowledge of proper techniques in order to produce positive results. From content writing to search engine optimization (SEO), UpDog will perform all the groundwork to make sure your website and your brand is visible and known to as many potential clients as possible. We produce results that reflect directly on your bottom line. Our services include:
SEO:
SEO-friendly website design
Content writing and optimization
Keywords optimization
Backlink boosting
Search engine submission
Article submission
SEM:
Website promotion
Pay per click (PPC) campaigns
E-mail marketing
Banner ads
Website statistics and analytics
Why UpDog?
A website is a place where potential clients from around the globe can learn all they need to know about your brand, products or services, as well as learn ways to contact and connect with you. You want your prospective customers to be impressed with what you have to offer. You also want your website to be at the top of search engine rankings. UpDog will make sure you get what you want. UpDog will get your website looking great and ranking at the top, at a price you can afford.
request a callback
Blog
From your business's beginning, you're cultivating a reputation to uphold. Your social media posts, website content, interactions with clients, and services provided to customers all contribute to that reputation, and the more you build upon it, the more likely it'll stick in the minds of everyone who knows about you. All of that combines into […]

Local marketing is a must, but if you're like most local business owners, you've probably caught yourself thinking something like this: I feel like I'm doing everything I can – why is my local marketing not delivering the results I want? It's a good question. After all, local marketing has a lot of moving parts. […]